What To Do Before Your Photo Shoot
Do you have a photo shoot coming up? When it comes to photo shoots, you want to make sure your appearance is on-point and that there aren't any last-minute mistakes or mishaps that throw a wrench into your plans. Here are some tips from your local headshot photographers to help you prepare for your upcoming photo shoot so that everything goes smoothly: Headshot Photographer St Paul MN
Check Your Hair & Face
One thing to make sure to check before your photo shoot is your hair and face. Is your hair on-point? Do you have a style that is flattering and accentuates your face? Is your face clean-shaven? Is your makeup done right? Are your teeth white? Is your skin clear or properly covered up? Are your eyebrows waxed? These are all questions to ask yourself the day before and the morning of your photo shoot to ensure that you are going into your photo shoot showing the best you possible. For more information on what to do to prepare for your photo shoot, feel free to ask your local headshot photographers, The Headshot Guys LLC, today.
Make Sure You Have Multiple Outfits Packed
Another thing to check before your photo shoot is that you have 3 to 6 different outfits picked out and packed up to take with you to your shoot. Oftentimes photographers will give you the opportunity to change into different outfits so that you can get headshots and business portraits of yourself showing your various sides. This is especially common when it comes to taking corporate headshots or group photos for professional teams. Make sure that you're taking the time to select outfits that not only looking flattering on you, but also exemplify your personal and professional brand.
Look At the Traffic & Weather Reports
Lastly, one of the easiest ways for a photo shoot to be ruined is due to getting stuck in traffic or stuck in bad weather. Nothing can ruin a photo shoot faster than running so late that you miss it, or getting caught in the rain or strong winds, which can potentially mess up your hair, makeup, clothes, and more. That's why it's important to check the traffic and weather reports before your photo shoot so that you can plan accordingly and prevent potential mishaps from occurring.
Our Photography Services:
Professional Headshots St Paul MN
Contact us if you're interested in or have questions concerning our photography services in Saint Paul MN. Our services include (but are not limited to): headshot photography, professional headshots, business portraits, commercial photography, corporate headshots, event photography, LinkedIn headshots, and much more!
You can reach Jeff at (651) 485-9029 or [email protected] and Jonathan at (651) 208-8506 or [email protected], or fill out a contact form here.
The Headshot Guys LLC
| Corporate Headshots St Paul MN
Woodbury | Stillwater | Eagan | Minneapolis | Saint Paul | Twin Cities | Minnesota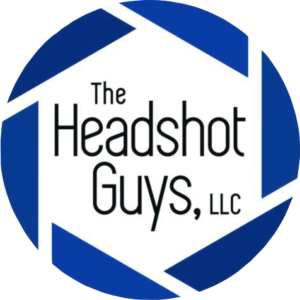 Headshot Photographer St Paul MN
Headshot Photographer St Paul MN