How Often Should You Update Your Headshots?
One question that many working professionals tend to wonder is: how often should I update my headshot photos? Many professionals from a variety of industries require quality headshot photos for their jobs and as a way to market/advertise themselves, but many are unaware of how often they should be getting new headshot pictures taken. Here is some basic information to know about how often you should be updating your headshots and what kinds of headshots you may need: Headshot Photographers Stillwater MN
When Should You Update Your Headshots?
Generally speaking, it's typically advised that you update your headshot photos every one or two years, but, depending on the industry you work in or your particular situation, you may need to update them more or less often than that. Here are some of the primary signs that you may be in need of new headshot photos:
You have recently gained or lost weight.
Your hair color or hairstyle has changed.
Your appearance has significantly changed.
You're not happy with your current headshots.
Your current headshots don't show you in your best light.
Your headshots look old or aren't very good quality.
If you're looking to get new headshots taken for you and/or your professional team, then contact your local headshot photographers, The Headshot Guys LLC, today.
What Types of Headshots Do You Need?
The answer to this question largely depends on what type of industry you work in. Whether it be realtor headshots, actor headshots, corporate headshots, or some other type of professional headshots, the image you should try to project in your photos will be depend on the field you work in. Other things to take into consideration are your personal or professional brand, and what kind of impressions you want your headshot pictures to make on others. Some things to discuss with your local photographers when taking your new headshots are:
What types of clothes you should wear.
What types of poses you want to do.
What type of expressions you should have.
How you should do your makeup, or whether or not you should have makeup on.
What kind of background you want to have.
What your positioning or posturing should be like.
For help with taking new headshot photos, feel free to ask your local professional photographers, The Headshot Guys LLC.
Our Photography Services:
Professional Headshots Stillwater MN
Contact us if you're interested in or have questions concerning our photography services in Stillwater MN. Our services include (but are not limited to): headshot photography, professional headshots, business portraits, commercial photography, corporate headshots, event photography, LinkedIn headshots, and much more!
You can reach Jeff at (651) 485-9029 or [email protected] and Jonathan at (651) 208-8506 or [email protected], or fill out a contact form here.
The Headshot Guys LLC
| Corporate Headshots Stillwater MN
Woodbury | Stillwater | Eagan | Minneapolis | Saint Paul | Twin Cities | Minnesota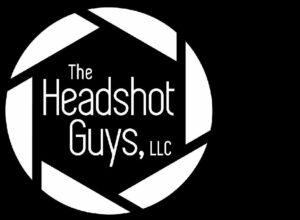 Headshot Photographers Stillwater MN
Headshot Photographers Stillwater MN
Headshot Photographers Stillwater MN